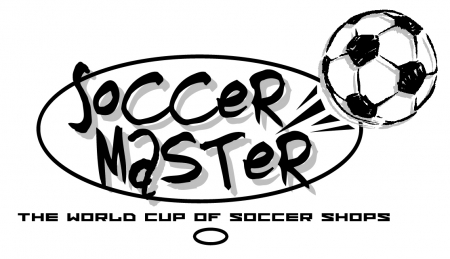 CONTACT US NOW:
Email: [email protected]
Phone: 1-800-926-9287 
St. Louis: 636-386-8000
Kansas City: 913-648-1995
Interested in uniforms for other sports?
Contact  Arch Team Sports – a division of Soccer Master.
A full service sports uniforms supplier.
Already On A Team We Do Business With?
Log-In to your MyUniform By Soccer Master account today. MyUniform By Soccer Master is your one-stop shop for completely outfitting your player or your entire team. From ordering your team jerseys and shorts to shopping your team spirit store, MyUniform by Soccer Master makes your life so much easier!
Log-in to myuniform here
Brand selection
Our relationships with vendors gives you the access to the best brands in the industry. The most prestigious products at reasonable prices.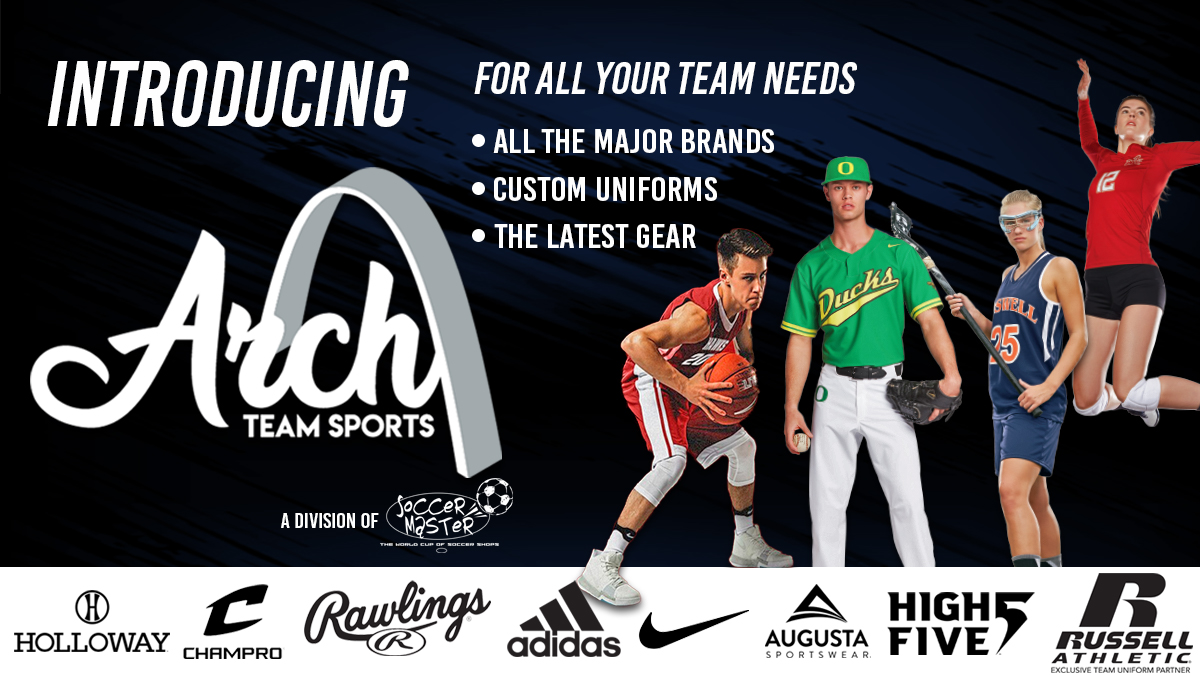 ARCH TEAM SPORTS
Based in St. Louis, MO; Arch Team Sports launched its full extensive catalog of athletic uniforms for baseball, softball, soccer, basketball, volleyball, lacrosse and field hockey in 2020. However, Arch Team Sports is not a new business. Arch Team Sports is a division of Soccer Master and has been a integral part of St. Louis athletics for over 40 years. We've mastered the soccer team business and are looking for a new challenge. Let Arch Team Sports help you! Arch Team Sports has experience in outfitting team uniforms and has the capacity to manage large athletic clubs. Our hardworking and reliable staff have decades of experience in team uniform sales. We remain dedicated to supplying the best possible team sports gear for the right and affordable price.
CALL: 800-926-9287 ext. 1011
ORDERING INFORMATION
Team Pricing: Prices shown are based on a minimum purchase of 6 pieces. Please call for quotes and exact pricing. All prices are subject to change at any time.
We reserve the right to adjust our pricing in the event that we have made an error in this website.
Delivery: All orders are shipped UPS ground unless Next Day Air or 2nd Day Air is requested. Shipping charges are based on weight, and the number of packages, so please ask for a quote.
Additional shipping charges will apply for Next Day Air and 2nd Day Air services. Also, it is possible that your order will be sent directly to you from the manufacturer.
This is usually done for orders that require no lettering on our part, or if you have a local source for lettering and numbering.
Payment: Soccer Master accepts MasterCard, Visa, Discover, and school purchase orders. In addition, we welcome league, club, and team checks secured with a credit card. 
A deposit will be required at the time an order is placed. Return checks will be subject to a $20.00 bank charge.
Returns & Exchanges: Returns and exchanges are subject to a 15% service charge. All printed or embroidered sales are final unless such merchandise is defective.
Customer Service: We are committed to having the best customer service department. If you have any questions or comments on an order or other business please call 1-800-926-9287 and press 2 for TEAM SALES.
Thank you for your business.
helpful hints for ordering
Order Early: Don't wait until a couple of weeks before your season to begin your ordering process. The normal turnaround time for a team order is 2-3 weeks.
You will also have to allow an additional 10-14 days for the lettering and numbering of your order. Soccer Master is able to provide a full range of lettering services, including silk screening of logos, thermofilm numbers, sewn-on numbers and letters, as well as embroidery work.
Remember The Busy Seasons: Our 3 busiest times of the year are as follows:
1. Fall season (this season runs from July 1 through September 30).
2. Holiday and Indoor soccer season (November 1 through January 31).
3. Spring season (February 15 through April 1). During these times of the year, the majority of customers are attempting to do their purchasing, so please order early or allow a 30 day turnaround time.
Plan Ahead For Any & All Possibilities: Planning ahead for any unforeseen circumstances is an important way to avoid problems when purchasing your uniforms. Always consider the maximum amount of players you have on your team. If for some reason, your team does not have the maximum number, or even if it does, you may want to consider purchasing extra uniforms. Having a few additional uniforms will allow your team to deal with any situation, such as new players, loss or damage. Having additional uniforms on hand will spare you from having to worry about future availability as well as the extra costs associated with single-piece orders.
Thank you for taking the time to read these Helpful Hints for Team Ordering. We look forward to helping you and your team with all of your soccer needs. Have a great season!
Soccer Master Team Department
14188 Manchester Road, Manchester, MO 63011
CONTACT US NOW: Email: [email protected]
Phone: 1-800-926-9287 | Fax: 636-386-8002
St. Louis: 636-386-8000 | Kansas City: 913-648-1995
OTHER HELPFUL SEARCHES: About Soccer Master | Soccer Master Contact Information | Soccer Master Stores | Return & Exchange Policies