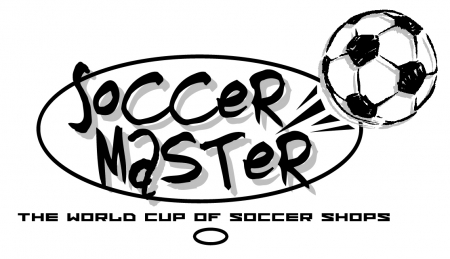 About SOccer Master
Why We're Different?
Soccer Master a family owned and operated business established in 1978. Because of our size and business model, we are able to establish great personal relationships with our customers, and we are able to give what we feel is unmatched service. Soccer Master ranks on the top of all soccer specialty stores in the US and with that enjoys a strong committed relationship with our vendors which allows us to offer our customers the ultimate selection of products and support. Our 40 years of experience and loyal long-term customer base tell us that we have a good formula. Our goal is to deliver uniforms on time under whatever structure our clients desire at a highly competitive price. We do not dictate how we let our customer tell us how.
In 2009, Soccer Master acquired the top rated online internet soccer retailer SoccerPro.com, as a sister company to Soccer Master.
We can now offer all the retail benefits of a full partnership we offer our in town clubs to our out of market partners as well.
Why Buy From SoccerMaster.com?
Customer Service
We have a fully staffed customer service department that is ready and eager to take your calls. We are a phone call or email away and are ready to give you expert advice and incredible customer service.
Free Shipping
We offer Free Shipping on ALL orders over $50!
Exclusive Product
Thanks to our extensive history in the soccer community, we have access to exclusive product that you might not be able to find in your average retailer. To make sure that you have first access to any exclusive product, follow us at @soccermaster.com and subscribe to SoccerMaster.com email.
Official Partnerships
Soccer Master is an official distributor of Nike, adidas, PUMA, Under Armour, Reusch, Diadora, Umbro, Select, Storelli, Kwik Goal, West Coast Goalkeeping, DribbleUp Smart Soccer Ball & more!
What Our Customers Have To Say About Us:
Your one-stop-shop for EVERYTHING soccer ! Friendly and knowledgeable staff ! It does get busy and cramped at times .. but I love seeing businesses busy; it means they're doing well. -Jennifer
Large selection of soccer equip and extremely helpful people. -Pat
Great customer service and good selections. -Brian
Good local place for soccer gear. Definitely more knowledgeable than the big box stores. -David
Staff is very friendly and helpful. They have a good variety of new soccer shoes of all types and in many sizes. Lots of sales and discounts, great overall shop for any soccer enthusiast. -Jesus
We've always had luck at this place finding soccer shoes in the littlest sizes. We always go here to get our kids cleats. -Samantha