Clicking
View All
displays all results and may take longer for page to load.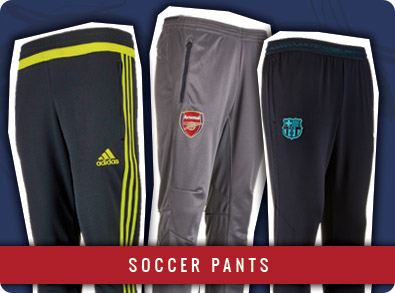 Soccer Training Pants
Soccer pants can be a great addition for any occasion. Soccer pants can also be a great way to keep yourself warm when playing soccer in the winter months. Oh and word has it that soccer pants are the most underrated part of the modern soccer player's equipment bag...Grab a pair today...whether you're looking for youth soccer pants, men's or women's soccer pants, we've got you covered!