Clicking
View All
displays all results and may take longer for page to load.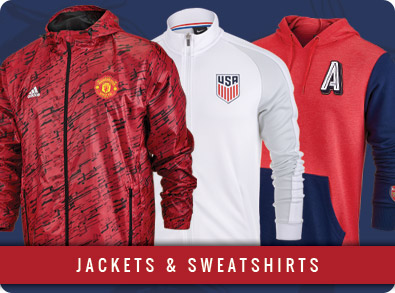 Soccer jackets, soccer sweatshirts
Find your cold weather soccer gear at SoccerMaster.com. Your choice of colors and soccer team jackets can be found in the large number of options available. These jackets are amazingly comfortable and ALL look great. The designers do a splendid job with these jackets. You can put them on with almost anything and look awesome. Whatever the weather: rain, snow, wind and more, you can find a jacket for yourself from our selection. Be sure to check out our super popular Nike N98 Jackets all day guys!