Clicking
View All
displays all results and may take longer for page to load.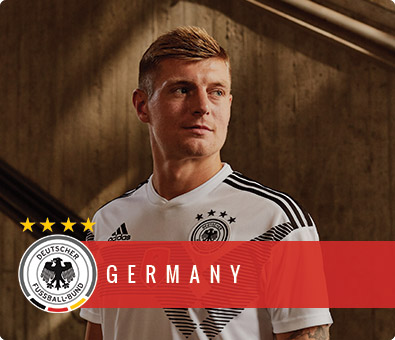 Germany Jerseys and Apparel
Die Nationalmannschaft, are probably the best team in the entire world at this moment. The Germans play eye-pleasing soccer and are nearly impossible to beat! The home of adidas dons the best gear from the 3 stripes company and you can find all that Germany gear at Soccer Master! So don't wait, pick up your Germany Soccer Jerseys from here right now! Soccer Master and celebrate with one of Europe's finest now! Check out our adidas Ace Soccer Shoes selection!
Other National Team Soccer Jerseys: