Clicking
View All
displays all results and may take longer for page to load.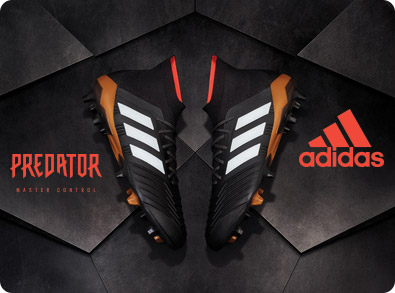 adidas Predator Soccer Cleats
It's back! The adidas Predator is a cult fave on the field among soccer players and soccer fans and the Predator 18 is a roaring hit and staking it's claim for best Pred ever. Get your own pair of adidas Predator shoes today! Soccer Master carries a wide range of adidas Predator Soccer Shoes in various styles and sizes with classics like the Predator Tango and more. Want to find a jersey to work with your shoes? We recommend the awesome Argentina Jersey! Take a look at our selection today.