Clicking
View All
displays all results and may take longer for page to load.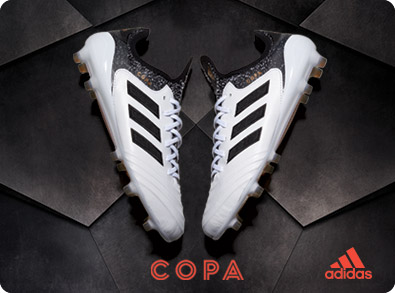 adidas Copa Mundial Soccer Shoes
The adidas Copa Mundial has been the standard for all soccer cleats and continues to be one of the most popular soccer shoes for more than 25 years. The same tradition and quality is also available in the adidas Mundial Team turf soccer shoe and the adidas Mundial Goal indoor soccer shoe. Classics are what classics are and these are one of the all-time classics, grab a pair today, now, go!