Clicking
View All
displays all results and may take longer for page to load.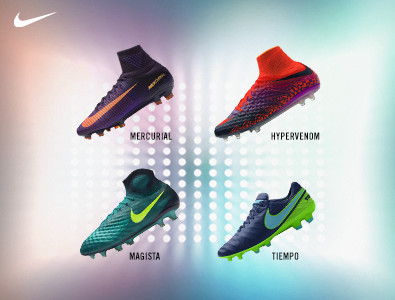 Nike Cleats: From ACC and NikeSkin to FlyKnit
There is no question that Nike has been rolling out some of the most popular cleats in the history of the game. The Mercurial has become synonymous with lightning fast attacks while the Tiempo Legend certainly strikes a chord with the traditional leather player looking to create on the field. And, now the Hypervenom and the Magista are on the pitch. Each silo of Nike cleat seems to match a player and a style...
[read more about Nike Soccer Cleats]